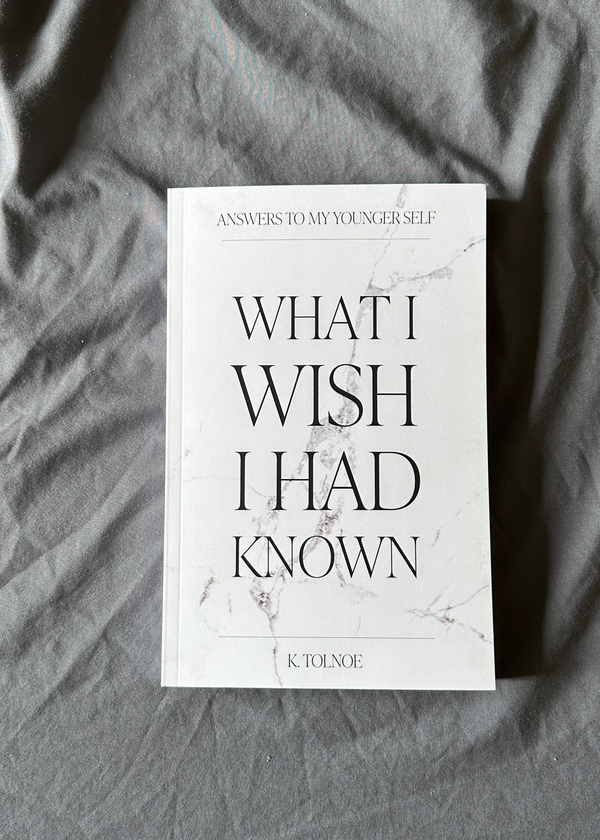 WHAT I WISH I HAD KNOWN
In the heartfelt essay collection, "What I Wish I Had Known," bestselling author K. Tolnoe shares a genuine and introspective journey of self-discovery. Through personal experiences and reflections, she offers valuable insights into love and relations, letting go, achieving success, detaching from the uncontrollable, and finding inner peace.
It is a tender exploration of the human experience, leaving readers with a renewed sense of understanding and self-awareness.
.
BUY NOW